Service Learning in Kenya, Africa
Tap into the life of the Maasai on a service learning adventure to Kenya, Africa. This unique experience in Maasailand is the only opportunity to work with and provide service to the Maasai communities. You will be able to work with MCV on a variety of our ongoing programs; providing clean water to Maasai villages, volunteering in our Maasai Learning Center, or helping to preserve their ancient culture alongside with the Maasai chiefs and leaders. You won't want to miss this rare opportunity to live with the Maasai and empower their communities.
In addition to the support you will provide the Maasai people, you will also be able to participate in cultural workshops; ranging from learning how to design ancient beadwork, Maasai traditional dances and music, Maasai language and history classes, guided nature tours, and more. This opportunity is open to families, youth groups, individuals, and students. Participants leave Kenya with a sense of pride in their service and a deeper understanding of our global community.
During your service learning adventure with MCV, you will reside in Amboseli at the foothills of Mount Kilimanjaro to discover the Maasai way of life, and learn about wildlife conservation on a guided safari in the Amboseli National Park.
Come on a breathtaking journey with the Maasai to experience memories and educational opportunities to last a lifetime.
Improve Maasai Communities

Work in Maasai Sacred Sites

Hands-on Educational Cultural Workshop

Breathtaking Sights of Mount Kilimanjaro

See African Wildlife in its Natural Environment

Learn About Elephant & Wildlife Conservation

Safari in Amboseli National Park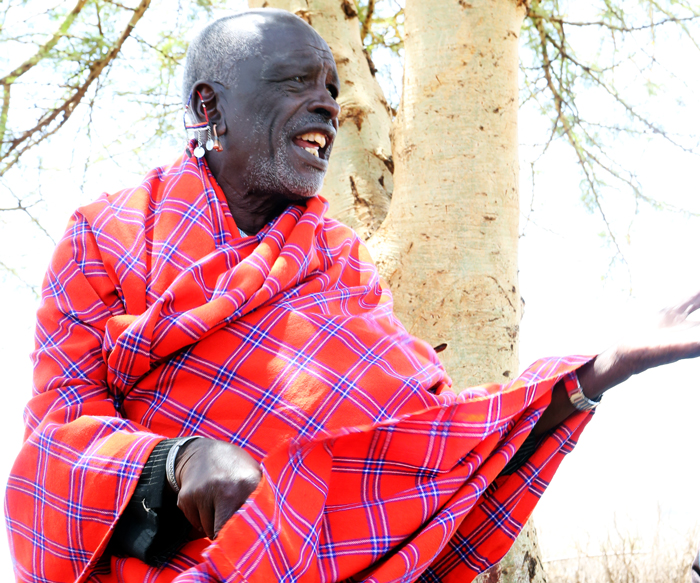 The Maasai language is known as Kimaasai or Maa. Since you are going to be in Maasailand it is worth learning a few Maasai phrases during your trip to help you communicate with the communities we are serving. We are offering you an opportunity to learn some of the language for linguistic pleasure and to help in Maasailand.
Learn basic phrases to help you in Maasailand

Understand the cultural meaning of the language

Enjoy learning a new language with your friends
Traditional Dancing & Signing
Participate or observe authentic Maasai tribal dancers to learn traditional songs and dances passed down through many generations. In this ceremony, both men and women can join in the celebration and have a chance to learn various movements and songs.
Learn Maasai traditional songs

Learn Maasai Traditional dances

Participate in Maasai jumping contests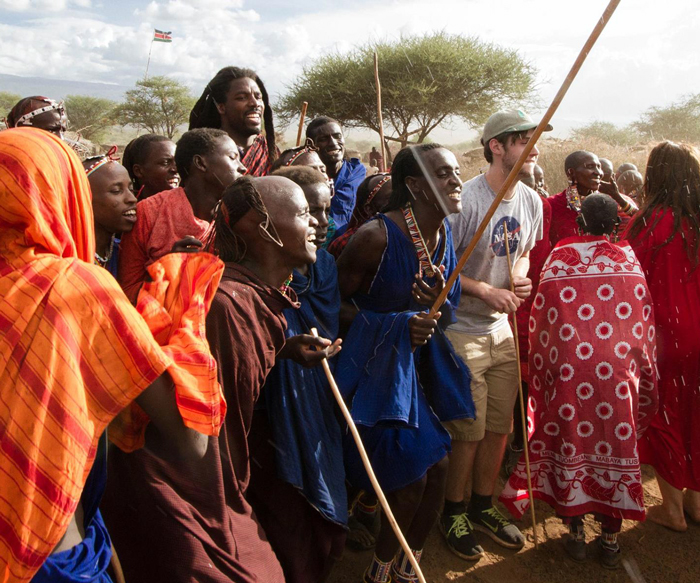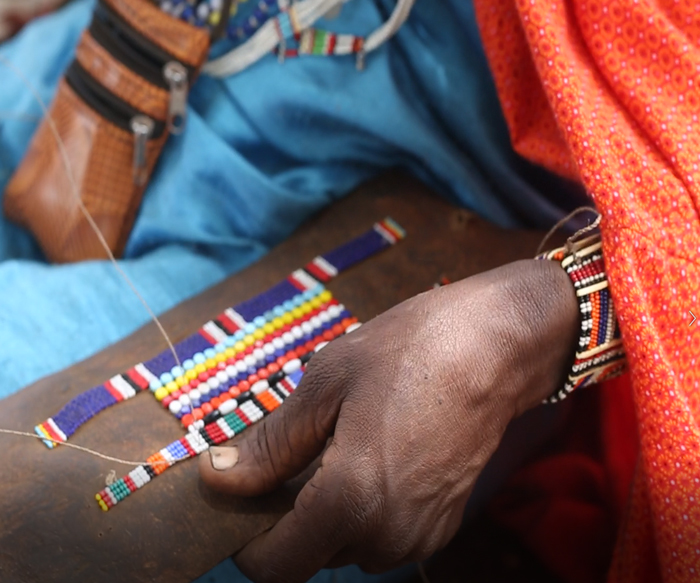 Join the Maasai women for a traditional beading workshop to learn the ancient techniques still used in Maasailand.  You will work side-by-side with the women in this workshop to create a bracelet or necklace you can bring home and share with your families.  The beadwork is a vital part of the Maasai culture and also a source of income for women.
Learn to create authentic jewelry with the Maasai women

Learn how the beadwork has evolved over the centuries

Understand the meaning of the beadwork patterns and colors
Visit a Maasai cave and learn the history of various caves for the Maasai communities. The warriors faced numerous challenges and when they felt discouraged, they conducted rituals to re-energize themselves. The caves are covered with natural herbs that are used in treating various diseases and wounds. Caves were also used as treatment areas for injured warriors as they undergo treatment. The Maasai have used caves as homes, churches, holy shrines for prayers and to hide their families and cattle during colonial rule and tribal wars.
Visit and learn the history of the cave

See the wild fruits and herbs around the cave used for healing

Learn about the efforts of environmental conservation to protect these important caves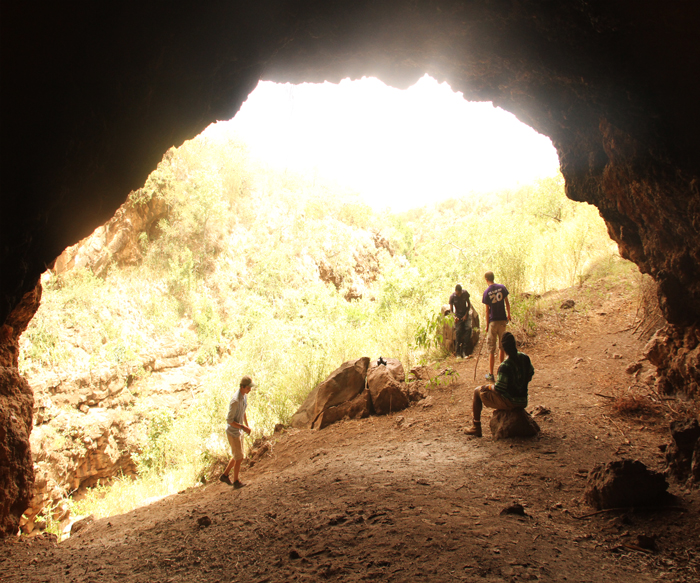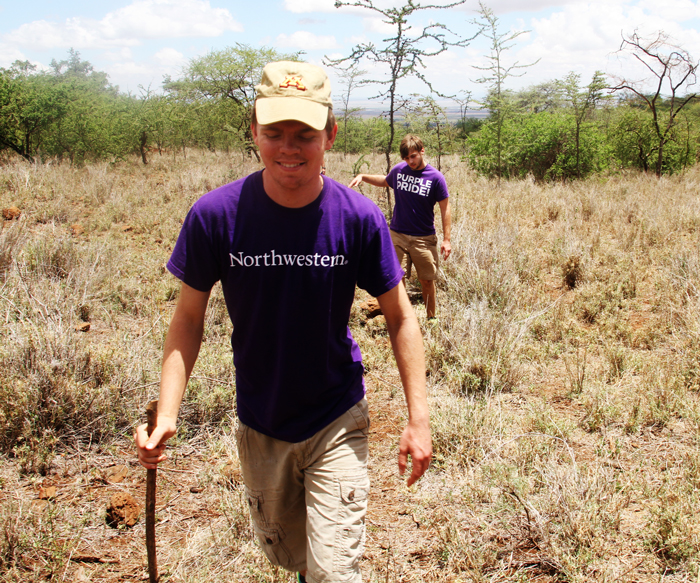 Join a Maasai guide in a nature walk to locate and identify various animals and birds.  The villages MCV works in contain many endemic species only found in the Amboseli area – a rare opportunity to spot certain species.  The Maasai have lived for centuries with these animals and have much to share regarding their knowledge of numerous species.
Learn the lay of the land in the region with the Maasai

Learn and identify species local to the region

Understand the relationship the Maasai have with the plants and wildlife
When you want to learn about a new culture, it's so much easier to approach it through food. Join the Maasai women to cook and learn about traditional and modern Maasai recipes. The traditional Maasai diet consisted almost entirely of cow's blood and milk, with meat on special occasions. However, the diet of the Maasai has changed in modern times and the majority of the Maasai now depend on chapati and chai tea.
Learn to make chapati (flatbread)

Learn how to make chai (Tea beverage made by brewing a mixture of aromatic Maasai spices, and herbs)

Milk cows or goats to make tea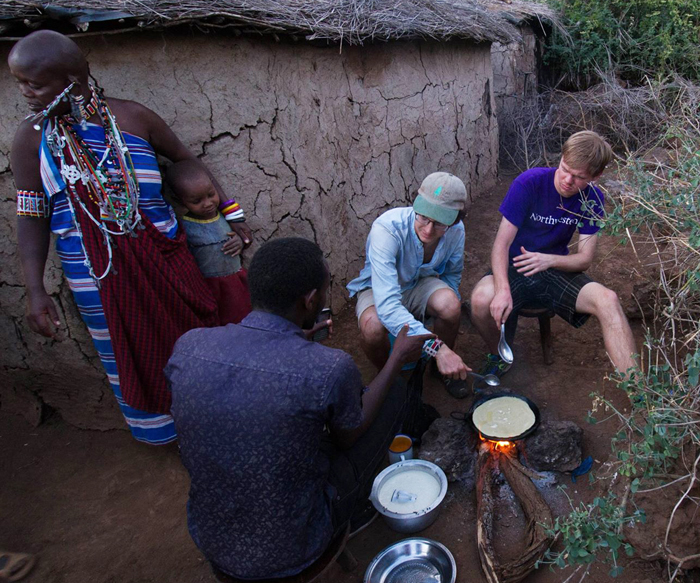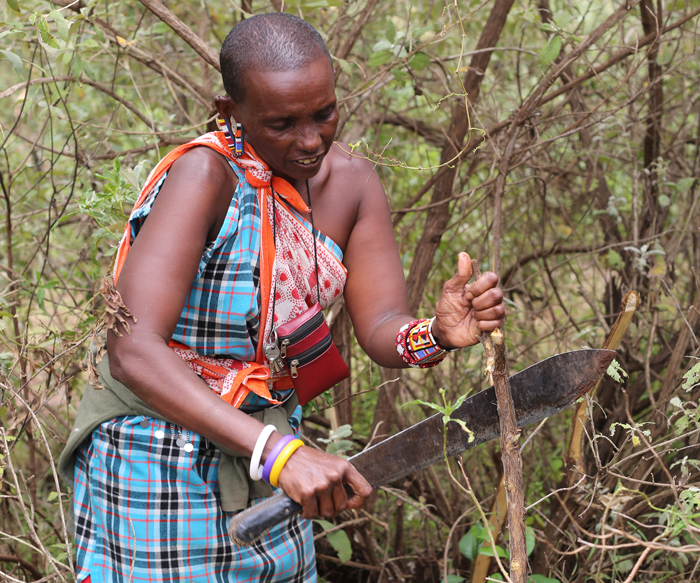 Maasai women collect firewood for cooking and heating the home.   Unfortunately, firewood collection is now causing environmental degradation and negatively impacting the environment. You can participate in this task to see how it's done and how it is affecting the Maasai communities.
Learn how to collect firewood with the Maasai women

Learn about how this is causing environmental degradation

Learn how land rights for the Maasai is vital to their cultural survival
Learn why cows are vital to the Maasai culture.  Cows are used in every ceremony, rites of passages, and used as a dowry for marriage. Cow hides are used for special ceremonial clothing, as well as making beds, shoes and other products. You will have a chance to purchase a heifer that will have calves in the future that will improve the lives of a family.
Learn how the cow is used to in Maasai ceremonies

Brand and ear-mark the cow for the Maasai people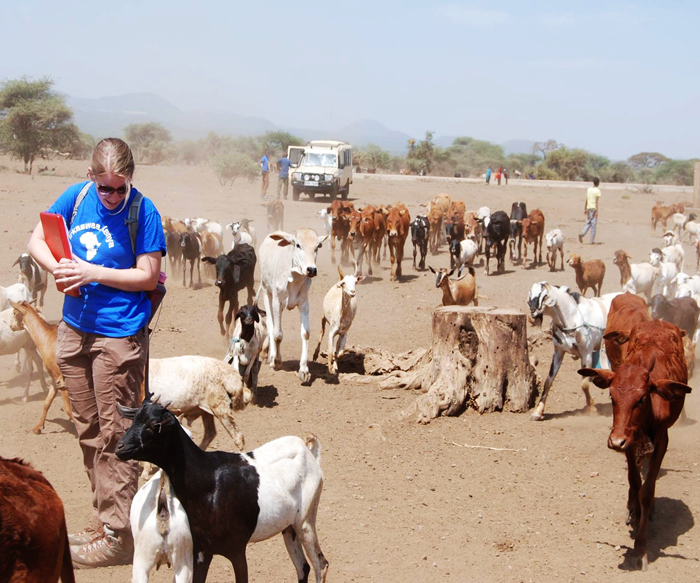 Learn how to the Maasai roast meet in a traditional goat slaughter called Nyama Choma (roasted meat). Learn how the Maasai season and use every part of the goat in their meals. Understand how various parts of the goat are served to specific groups and genders.
Participate in a very important cultural aspect of the Maasai

Learn how the Maasai use every part of the goat

Learn how various parts of the goat are served to specific groups and gender
Indigenous Maasai communities have a wide range of natural medicines to help keep themselves healthy. The Maasai have maintained their ancient relationship to the plant world, it is an integral part of the Maasai life and culture. Since the beginning of Maasai history, they have used a wide range of native plants and herbs for therapeutic, medicinal and health-enhancing purposes.
Learn about the Maasai traditional knowledge of plant medicine

Enjoy a walk in the savanna to learn about the herbs and local trees

Taste the herbs used in Maasai natural remedies
Meals Included:
All breakfasts, lunches, dinners are included.
*Optional to bring an additional $100-150 for additional snacks or beverages (Alcoholic beverages not included in MCV meal package).
Transportation:
7-Seater Safari Van
All Transportation including arrival transfer, transportation between all destinations and to/from all activities and workshops as listed in the itinerary.
Lodging Accommodations:
MCV guests will enjoy a comfortable luxury tented camp located at the border of Amboseli National Park. Guests will have excellent accommodation and services where you can watch elephants with the snow-capped Kilimanjaro as the background.
Luxury Tented Camps Include:
Hot shower

view of Mt. Kilimanjaro

Free WiFi at selected times and areas  

24 hour security

Restaurant and Bar

Swimming Pool
Room Sharing:
If traveling as a family, accommodations will be made to ensure family members are together in the lodge.  If coming as an individual or in a group, we will make every attempt to organize participants as desired.  Please make your requests in your application.  If no requested are made, participants are placed according to gender.
Private Room Options:
+$60 / night for private room
(Tented lodges hold 2-3 people / tent)
*Upgrades for large family cabins are available upon request
Package Price:
1 Week Trip : $2,850 / person
Current rate is only $2,068 / person 
2 Week Trip: $3,920 / person
*Discounted Group Rates May Be Available Upon Request
Included in Package:
Lodging

All Meals

Transportation

Guides

Service Learning Programs

Cultural Workshops

Safari in Amboseli National Park
Not Included:
Airfare to Nairobi
Entry Visa
* Limited registration is only open for July 31 - August 7, 2018
Only 5 spaces left 
We have 3 categories to customize your registration: Students, Individuals, and Families / Groups.
Please select your preferred travel dates in the correct category below to register today.