Meet The Corona-Lion Music & Mask Team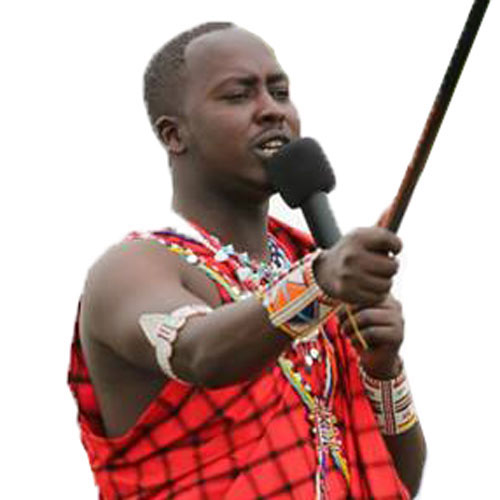 Musa Nkonyoyo
Kenyan Maasai Musical Artist
Musa Nkonyoyo was born in the Namelok Loitokitok district of Kajiado County Kenya. His initial education was in the Namelok primary school and completed his education at the Maasai boys secondary school.
The Maasai school taught Musa his unique singing and musical style. In addition to a wide singing range, Musa is proficient in the amalo horn, oltuala bells and other traditional Maasai musical instruments.
Musa Ole Nkonyoyo is a very popular musician in Maasai land playing at cultural ceremonies, weddings and governmental events. He has recorded three albums and he is the primary composer of Corona-lion song. ( Kang'ai Lekinyanyukie release 2012, Orkonti Osipa release 2016 and Tapala Olom release 2018)
Musa Ole Nkonyoyo has worked with My Chosen Vessels and Jessica Censotti since 2017 singing and discussing Maasai culture with guests and visitors to the Maasai Cultural Museum and volunteer team installing wells, health programs, and Manyatta house upgrades. It was during the home upgrade project in 2018 that Musa and Mike James became friends. It was from this partnership of Musa, Jessica, and Mike that the Corona Song was born.
In early June, Mike reached out to Mo Pleasure and introduced him to Musa. An instant musical bond was formed. Jimi Randolph was added a short time after and the core musical team was formed. Musa has expressed gratitude for the opportunity to collaborate with world-renown musicians and is excited to perform this song to help his fellow Maasai and spread awareness through music on preventing COVID-19 in Maasai communities.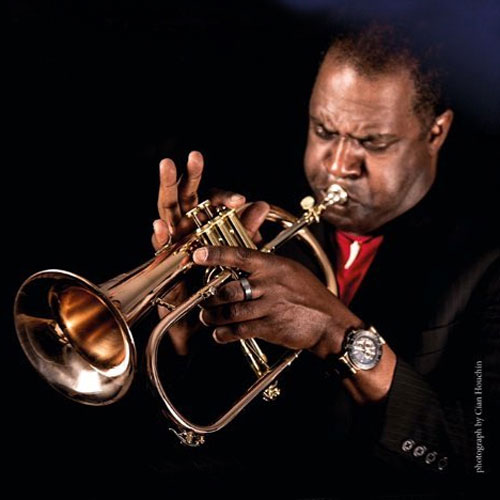 Morris Pleasure
Composer, Singer, Producer & Multi-Instrumentalist
Pleasure was born in Hartford, Connecticut. His parents Robert and Evelyn Pleasure were originally from Louisiana but moved to Hartford so Robert could attend Yale Divinity School from which he graduated in 1961. The family then moved to Guilford, Connecticut when young Pleasure was 7 years old. Pleasure began playing piano at age four and studied piano under Carol Wright from age seven to 17.
Frequent trips to Louisiana to visit family gave Morris a deep exposure to and appreciation for gospel music as many of his relatives were active in church, and gospel music was the soundtrack of their lives. And it was on these trips that he also experienced first hand the inequalities of a still segregated south. A black family traveling through the south in those times could not stop at a hotel for the night, so the family would make these trips nonstop.
By the time Morris was a teenager, he had become proficient in trumpet, guitar, drums, and violin as well. He composed his first song at age 12. He accompanied his father (an accomplished tenor) at all the Guilford high school's graduations from 1975–80 and was active in his high school's music programs. Pleasure holds a Bachelor of Arts degree in music from the University of Ct.
Some of his main influences for playing piano/keyboards include George Duke, Joe Sample, Chick Corea, Ramsey Lewis, and Herbie Hancock. Also, Verdine White, Chuck Rainey, James Jamerson, Jaco Pastorious, Bootsy Collins, and Chuck Rainey had a strong impact on Pleasure's love for the bass guitar and playing style.
Morris started his career as a bassist in 1986 when he became a member of Ray Charles' orchestra. He went on to play on Najee's 1990 album Tokyo Blue, Everette Harp's 1992 self-titled LP, Marion Meadows' 1992 album Keep It Right There and Stanley Clarke's 1993 LP Live at the Greek. In 1993 Pleasure joined up with the band Earth, Wind & Fire.
He later featured on Najee 's 1994 album Share My World and Marion Meadows' 1994 LP Forbidden Fruit. Pleasure then guested on jazz group Urban Knights's 1997 album Urban Knights II, Gerald Albright's 1997 LP Life To Love and produced on George Howard's 1998 album Midnight Mood.
After nine years with Earth Wind & Fire, Pleasure went on to play on Janet Jackson's "All For You" tour and her 2002 feature film Janet: Live in Hawaii. He then guested on Boney James's 2004 album Pure and the 2004 Jimi Hendrix tribute album Power of Soul: A Tribute to Jimi Hendrix.
Pleasure has also played with artists such as George Duke, Mary J. Blige, Chaka Khan, Roberta Flack, Natalie Cole, Frankie Beverly & Maze, Peter Cetera and David Foster. Pleasure went on to perform on Michael Jackson's 2009 feature film This Is It. He then worked with Christina Aguilera and later became the musical director of Bette Midler.
Morris was intrigued by the project from not only the cultural aspects of the Maasai but in particular the ceremonial horn (Amaalo) that is a part of Maasai songs and music. He was invited to collaborate by former Guilford, Connecticut resident, Mike James. His contribution to the production and musical composition is so appreciated and will resonate with all cultures.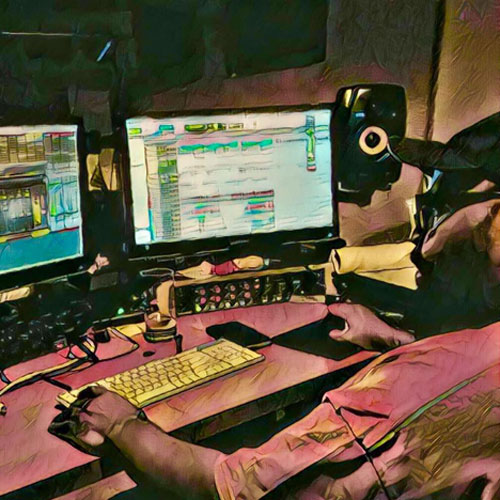 Jimi Randolph
Growing up in East Orange, New Jersey, USA, Jimi demonstrated a knack for electronics and music early on, jumping at the chance to repair the radios, televisions, and tape recorders his grandfather brought home. When he was stumped, young Jimi headed to the library to find the answer. Eventually, his curiosity became a skill.  
Jimi also showed great promise as a musician. The musical roots were inherited: Dad came from a long line of superb musicians and vocalists who were adept at playing gospel and jazz. At home, Jimi's father listened to gospel and jazz, young Jimi absorbed it all, developing an affinity for Miles Davis' iconic "Kind of Blue" album as a kindergartner.  
Jimi mastered many instruments – drums, trumpet, trombone, valve trombone, baritone horn, organ, guitar, bass, and his particular favorite, the tuba. He began playing in bands around town and deployed the electronic/musical skills in other bands as a soundman.
Jimi's natural affinity for music solidified into a lifelong vocation when he attended a James Brown concert in middle school. In his own words, "I was touched by funk." All doubts concerning his lifelong career were laid to rest when he attended a Funkadelic concert in high school. His passion for funk was rounded out by an attraction to more sophisticated, eclectic fare such as Ahmad Jamal, Thelonious Monk, big band jazz and even avant-garde groups like Kraftwerk and Sun Ra.  
This early eclecticism served him well when he began working the console at the House of Music in West Orange, where he mixed for acts such as Kool and the Gang, Slave and Aurra and became a fixture at all of the major recording studios in the New York-New Jersey region.
Hoping to balance practical experience with theory, Jimi enrolled in Essex County College where he was soon met with a crossroads: either stay in college and learn from music instructors or hit the road and learn on the job while experiencing the world. He chose the latter and began a journey in music that flourishes today. As an engineer, he's not only experienced the evolution of popular music – but also weathered the drastic shift from analog to digital from an inside perspective.  
Jimi's musical savvy and diplomacy has allowed Randolph to amass some humbling experience with funk legends and present artists as a first call recording engineer for Lalah Hathaway, Supreme Beings of Leisure, Ariana Grande, Patti Labelle, Justin Timberlake, Earth Wind and Fire and more. He also has TV projects under his belt, Fox Sports and HBO's popular Taxicab Confessions among them. The best engineers are part psychologist, performance coach, musician, producer, writer and confidante. That's why Jimi is the "secret sauce" for your favorite artists!
Jimi is humbled and honored to be a part of this amazing effort: Corona Lion: We Will Tame You. He has shown deep respect for the Maasai culture and the singer/ songwriter Musa Nkonyoyo. He has been instrumental in producing and providing the "Musical Secret Sauce" for the Maa, Swahili and English versions of the song.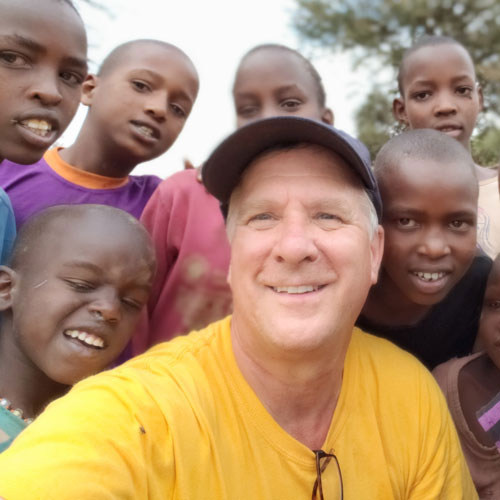 Michael James
Mike grew up and was friends with Morris Pleasure in Guilford Connecticut. Educated as a mechanical engineer at The Catholic University of America, he worked in the aerospace industry, FAA certifying turbine engine controls as a Technical Fellow at Honeywell Aerospace for over 33 years. Mike has owned and operated a Photovoltaic Solar Panel company in the Southwestern United States. He also owns his own business "Shade-Max" which provides energy-efficient screen mounting.
Mike has worked alongside underserved populations for the past 20 years. 5 years ago, Mike partnered with Amor Ministries as a technical advisor for designing and building a Community Engagement Center in Puerto Penasco, Sonora Mexico. The center included innovative off-grid designs for caretakers, showers, and kitchen ("La Cocina") facilities. This included a mobile solar power system, gravity-fed solar hot water systems, and cool/efficient building structures.  
Recently, Mike has worked as a professor at Arizona State University (ASU) teaching and mentoring senior engineering students in program management and innovative design. He also mentored student teams for ASU's GlobalResolve studies for both Mexico and Kenya projects.  
Mike has been working with MCV for the past 4 years with student teams developing many innovative projects alongside the Maasai. These include low cost LED lighting, an upgraded Boma design using adobe/stucco coatings, and glass bottles for light. Mike was a part of the original Maasai Heritage Museum design effort. He also innovated a low cost/low smoke cooking stove design and business with the Maasai in Amboseli and ASU students.  
Mike has been inspired by the richness of the Maasai culture during his 2 visits to Amboseli, Kenya. Mike provides planning and project management to the Corona Lion Project and guides the team to assure efficient use of all talents and resources. Mike also worked in close collaboration with the Maasai Chiefs and Jessica Censotti (MCV) to develop the "Corona Lion" concept and with Musa Nkonyoyo to develop consistent English lyrics. Mike is also working on funding and music distribution methods. Donations and royalties from the effort will be used to provide PPE, sanitation training, education to the Maasai, and income to the musical artists.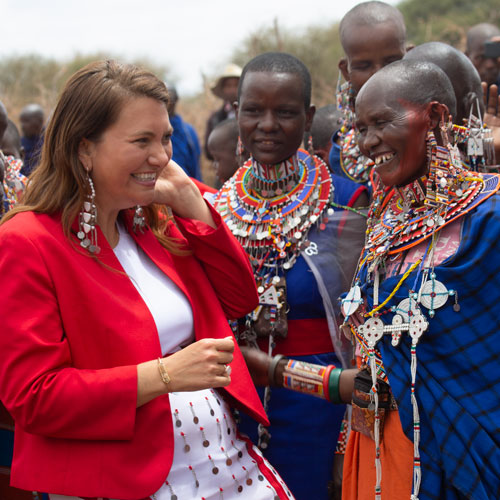 Jessica Censotti
Jessica Censotti is the President & Founder of My Chosen Vessels (MCV), a non for profit registered company in the USA and Kenya. MCV's mission is to empower Maasai people through our water, education, and culture conservation initiatives. MCV believes every Maasai person should have access to clean water & education for their ancient culture to survive. Our programs are led by a Maasai Chiefs Council which consists of 15 traditional Maasai chiefs, together they recently opened up the first and only community-led Maasai Heritage Museum in Amboseli, Kenya. Her professional experience includes strategic planning, leadership development, human resources management, organizational development, creative design, and visual media. Her practical insights are gleaned from direct work experience in humanitarian project development and organizational development, in particular with underdeveloped communities and indigenous people.
Humanitarian work is Ms. Censotti's passion; she has developed global fundraising campaigns in over 20 countries including U.S., Kenya, Haiti, Syria, Sudan, Bangladesh, India, Turkey, Philippines, Myanmar, Central African Republic, Nepal and more. Ms. Censotti has traveled overseas to many countries and has lived in Africa for extended periods of time, including managing water, health, sanitation and cultural preservation projects in Kenya. She demonstrates a natural aptitude to work with diverse groups of people from grassroots to community leaders to policy makers. She has coordinated logistics and program management involving undergraduate students and professional students to volunteer overseas. She is dedicated to making an impact in indigenous peoples lives through her NGO and its partners.
Jessica has dynamic public speaking and presentation skills and expertise in facilitation as well as adult and children learning methodologies. She is also a professional photographer and creative documentary producer. She has successfully managed multiple projects working with people of diverse backgrounds. Ms. Censotti earned her Bachelor of Arts in education from Northeastern University in Chicago, IL and she believes in the power of media and art to change lives. Humanitarian work is her passion, especially amongst the indigenous people. She loves to learn and radiates toward anything new and challenging.