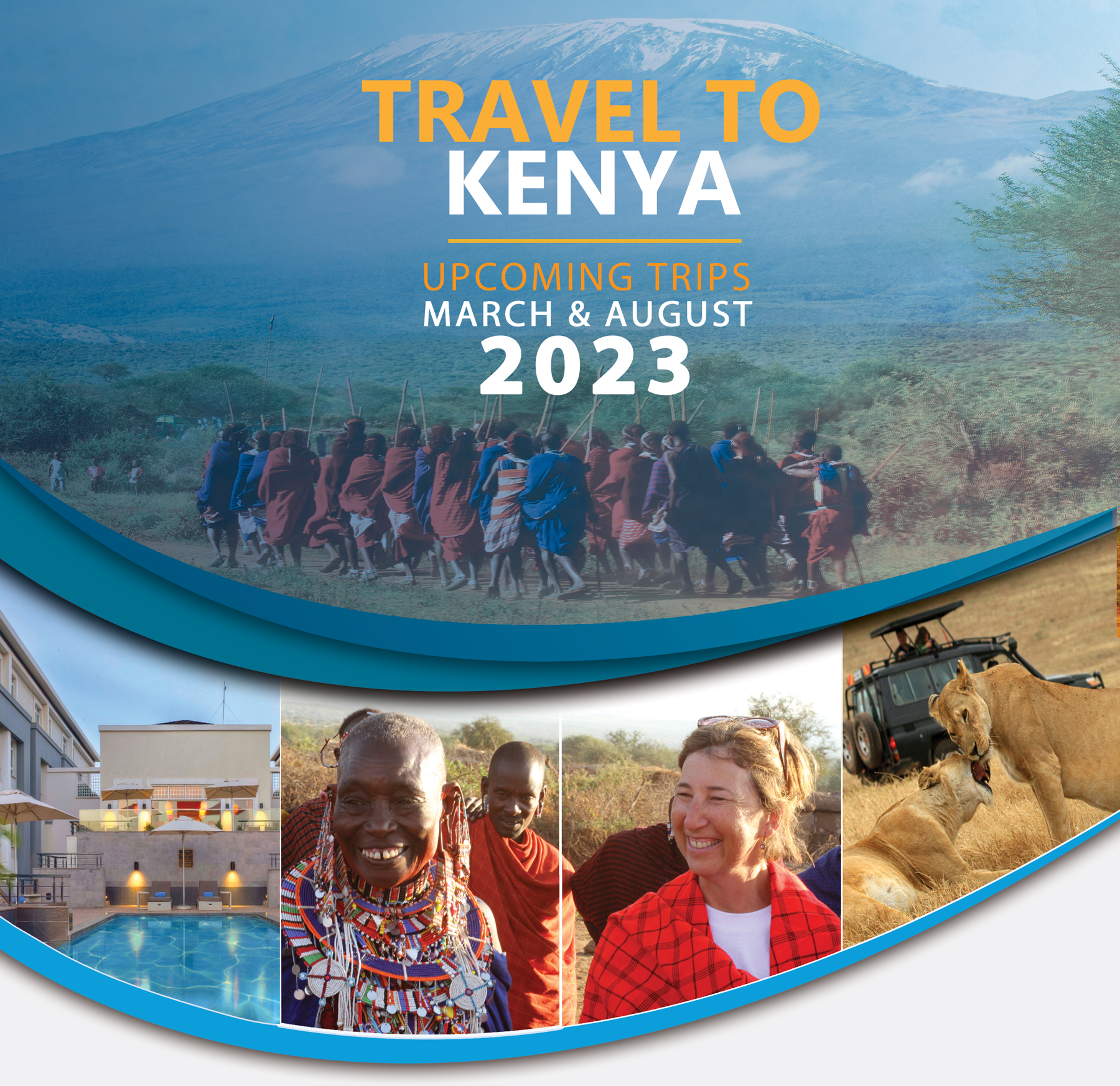 Tap into the life of the Maasai on a adventure to Kenya, Africa. During your trip, you will reside in Amboseli at the foothills of Mount Kilimanjaro to discover the Maasai way of life. This unique experience in Maasailand is the only opportunity to empower local Maasai communities, enjoy a wildlife safari, and safeguard Maasai heritage. Details will be provided in February 2022 or you can call our headquarters for specific details on the dates you selected, please note ages 10 and up can participate with an adult.
You won't want to miss this rare opportunity to learn from the Maasai cultural leaders and empower Maasai communities.
Improve Maasai Communities  

Build a Maasai Cultural Heritage Museum

Hands-on Cultural 

Education 

Workshops

 Visit

 Maasai Sacred Sites
See African Wildlife on

Safari in Amboseli National Park

Breathtaking Views Mount Kilimanjaro

 

Learn About Maasai Cultural Conservation 

Participate in Humanitarian Work to Improve Lives
Your Trip Changes Lives & Empowers Maasai Communities
If you have a group of 5 or more people, call us and we can arrange a custom trip for your group on the dates best for you!
Discounts may be available for large groups upon request.
If you have any questions, please call: #805-Maasai-1 (+1 805-622-7241) or email: hq@mychosenvessels.com.