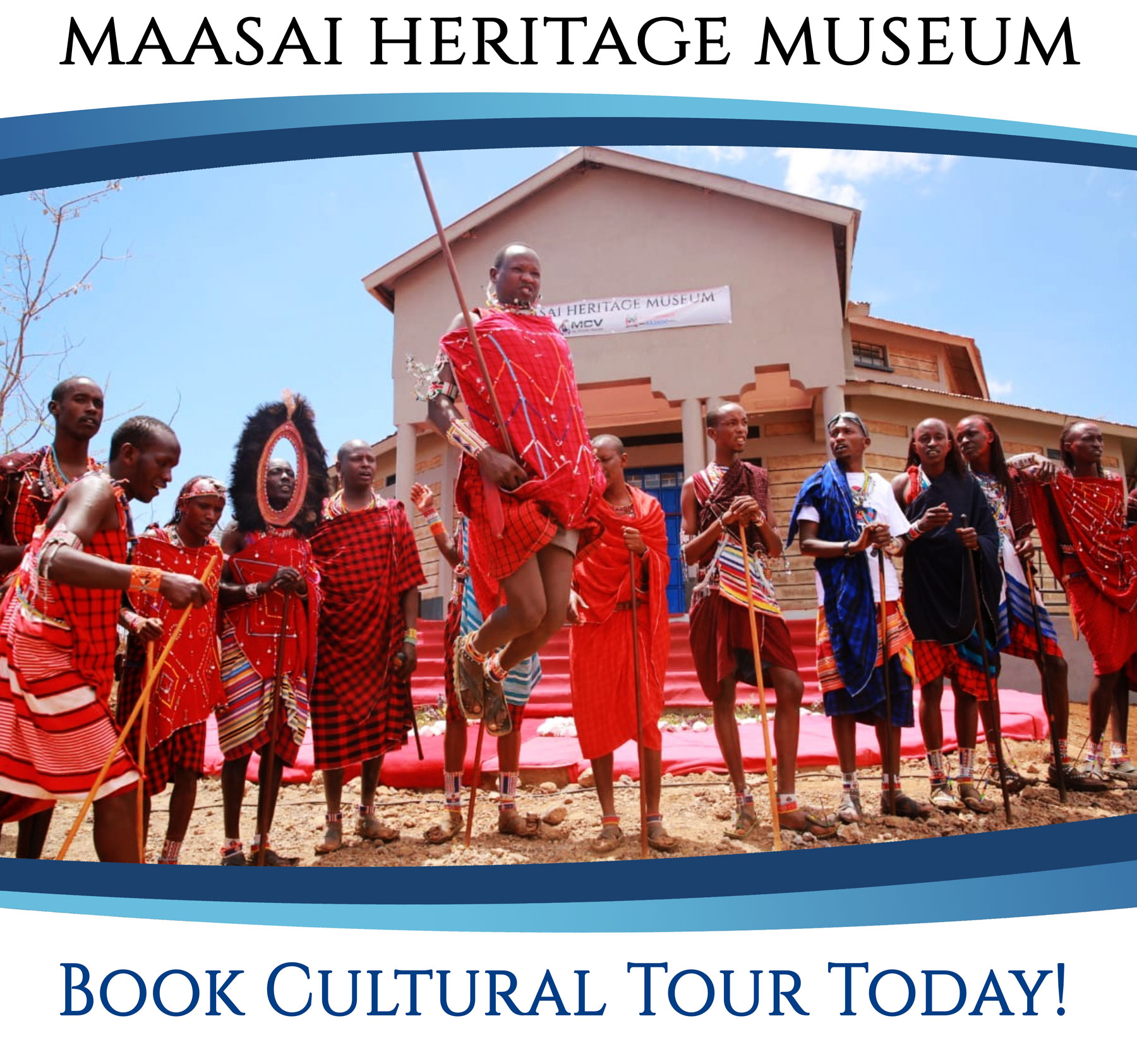 We are excited to inform you that we just opened a Maasai Heritage Museum on the outskirts of Amboseli National Park! Adding a Maasai cultural tour to the wildlife aspect of your Safari's will enrich their overall experience for your visitors in Amboseli. The museum offers an alternative for clients for the times when they are not on game drives.
This is the only community-led Maasai Museum in the world and it showcases a rare collection of Maasai cultural artifacts and a photo exhibition. We also have traditional Maasai homesteads that can be visited on our 20 acre property.
 A visit to this museum is a unique cultural experience that your safari clients won't want to miss!
The Maasai Heritage Museum is in the perfect location
The Maasai Heritage Museum is located just 5KM from the Kimana gate entrance of Amboseli National Park and is a convenient stop for your safari tour package.
Live Cultural Entertainment
By booking your visit in advance we can provide live cultural entertainment and local handicraft shopping for your guests. Simply add this request in the booking form below to enjoy live entertainment. This request must be made 24 hours in advance.
We look forward to welcoming your clients and providing a once in a lifetime experience to learn about the world-renowned Maasai heritage.
$20 Suggested Donation
All Donation amounts are welcome. Your donation allows the Maasai to continue to expand the Museum.
MCV is a Not-For-Profit, Tax-Exempt Organization.
Your contributions fund the Museum and support the local Maasai communities. 
Book Your Tour Now! 
There are no services available for the period you selected.
You must select at least two days
If you have questions please call
US:# (+1) 844-628-1414 or  Kenya: (+254) 797-195-437
Email hq@mychosenvessels.com