MCV Wishes You A Peaceful Holiday Season!
At this joyous time of year, MCV extends our gratitude as we celebrate our accomplishments! We thank you for your generosity in saving lives and joining MCV to uplift Maasai communities. Thanks to you, MCV has made a tremendous impact in 2018.
As we conclude 2018, MCV is hosting a holiday dinner for 200 Maasai people to celebrate our accomplishments together – Please see our accomplishments listed below.  We are excited for the New Year as we set important goals to empower Maasai communities through our clean water, education, and cultural conservation programs.
We wish you a peaceful holiday season filled with meaning and treasured moments!
Happy Holidays,
MCV Team
MCV 2018 Achievements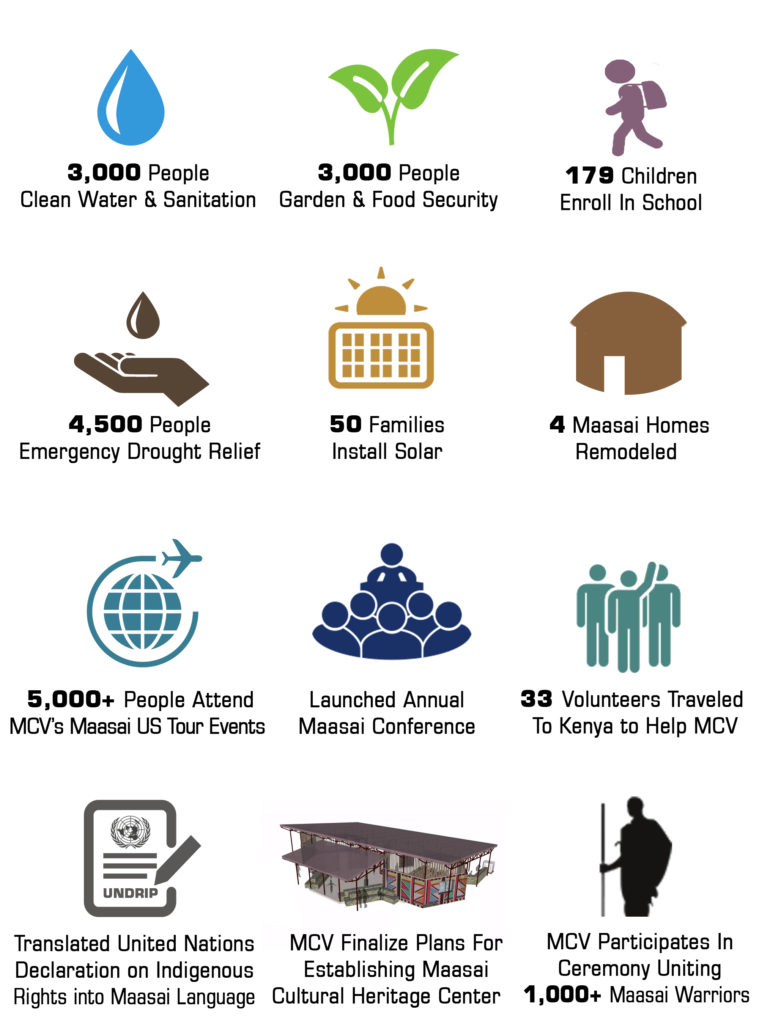 Watch this 1-minute video to see the joy and hope you provided this year!
Make Your End Of Year Gift Today 
Before the year ends, invest in the future of the Maasai.  Your Tax-deductible gift helps us to provide essential resources for the Maasai people.
Give To The Maasai Today!