San Diego Students Launch Maasai Education Center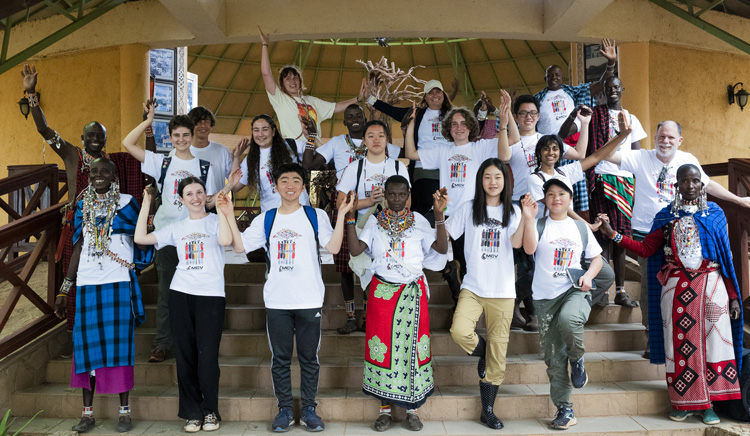 In April 2023, a passionate team of 21, mostly high school students from San Diego set out on a life-changing adventure in Amboseli, Kenya to launch the Maasai Education Center in the heart of Maasailand. Located in a magnificent UNESCO bioreserve just 10 miles from the Amboseli National Park entrance, MCV's Maasai Education Center offers a unique opportunity to experience intimate wildlife viewings and immerse in the harmonious way of life of the Maasai.
The Maasai Education Center serves as a vital community hub devoted to cultural preservation, education, and sustainable development. Thanks to the profound dedication and generosity of the San Diego students, working closely with the Maasai community, we have achieved remarkable progress. Together, we built the first multimedia classroom, providing the center with electricity, Wi-Fi, cameras, and 20 laptops, along with essential educational materials. Through these technology tools, the Maasai can now document and share their rich cultural heritage with a global audience like never before.
During our service-learning cultural tour, the students had an unforgettable experience working with the Maasai under the foothills of Mount Kilimanjaro, and fully immersing themselves in Maasai culture. They actively participated in constructing the Maasai Center, beautified it with murals and planted indigenous trees, and engaged in hands-on cultural workshops to learn the art of ancient beading, cultural ceremonies, Maasai medicines, played soccer matches, absorbed wisdom from the cultural chiefs, learned meditation techniques led by a Maasai yogi, and even tasted traditional Maasai foods.
Students Learn Maasai Wildlife Coexistence on Safari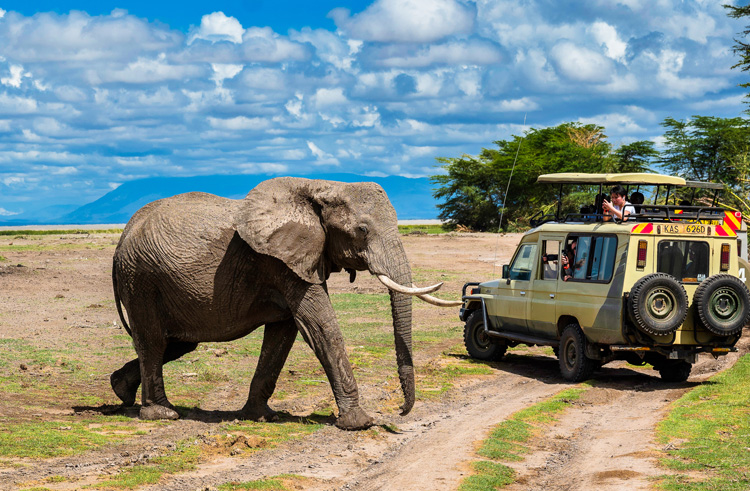 Of course, a wildlife safari was another highlight of the trip offering awe-inspiring encounters with free-ranging elephants, lions, giraffes, wildebeests, zebras, antelope, hippos, and countless bird species. Witnessing the Maasai's conservation methods of coexisting with wildlife further reinforced the importance of protecting our natural world and adopting sustainable practices. By inspiring and educating our youth about protecting the environment through indigenous knowledge, we strive to foster an appreciation for the interconnectedness of all living things on our planet and learn sustainable practices that benefit us locally and globally!
Students & the Maasai attend the United Nations Forum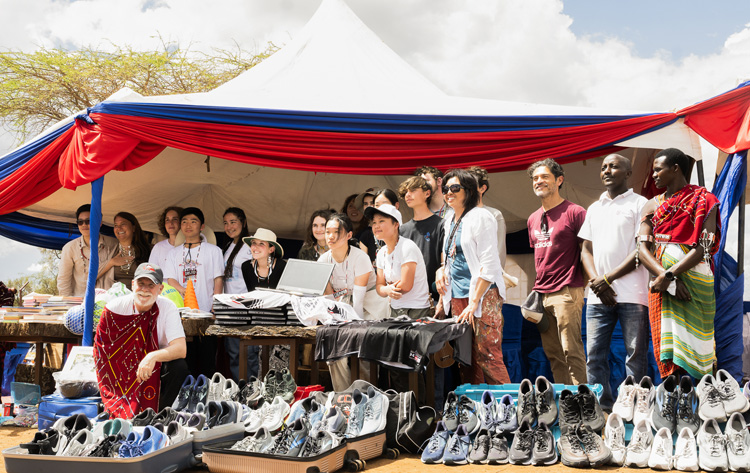 The impact of this trip went beyond our students and the Maasai community. After returning, MCV participated in the United Nations Permanent Forum on Indigenous Issues which provides a platform for indigenous advocates globally. With the help of the laptops provided, our team utilized the technology provided to connect Maasai chiefs in Kenya, the Kenyan Government in the USA and Switzerland, and high school students from San Diego to present in a side panel titled "Youth-led Climate Advocacy Inspired by Maasai Indigenous Traditional Knowledge!" and over 2,000 online participants join in from around the globe, showcasing the power of technology in uniting efforts to combat climate change.
MCV extends its deep gratitude to the families and students who joined us as agents of change, turning the dream of opening the Maasai Education Center into a reality and leaving behind a profound legacy for future generations. This center plays a pivotal role in climate action education, while also generating employment and fostering economic development for the Maasai people. By inspiring and educating young individuals about the significance of safeguarding the environment through indigenous traditional knowledge, we sow the seeds of sustainable practices that benefit not only local communities but the entire world.
Join us September 1st to Celebrate the Students as Global Changemakers

We invite all those eager to celebrate and recognize these global changemakers to join us in honoring their outstanding achievements at The Presidential Awards Ceremony on September 1, 2023, from 6:00 to 8:30 PM at the Canyon Crest Academy's Proscenium Theater, located at 5951 Village Center Loop Rd, San Diego, CA 92130. This distinguished event will honor the remarkable leadership of the San Diego students with the prestigious President's Volunteer Service Award provided by the White House, symbolizing their commitment to a more interconnected world and sustainable future for all.
The celebration is set to offer a harmonious fusion of Kenyan heritage highlighted by the captivating "Flavors of East Africa" culinary delights and the captivating rhythm of Kenyan drumming. Attendees will have the opportunity to learn about the upcoming service-learning cultural tours to Kenya firsthand from San Diego students and their families. A special highlight of the evening will be the distinguished guest speaker Ambassador Thomas Kwaka Omollo, the Consul General of Kenya.
Join us in Kenya to Build a Legacy with the Maasai 

We invite you and your families to join us on our upcoming tours in Kenya! Our next service-learning adventure for youth is scheduled for Spring Break 2024. If you have a group interested in traveling to Kenya, feel free to contacts us. Please consider donating generously to support the Maasai Education Center and help us make a difference!
Together, let us embrace the wisdom of the Maasai and build a brighter future for all.
Give Generously Today to Build Maasai Education Center