Donate your gently used or new shoes to change lives
Together we can create a more peaceful and equitable world for all humanity and ensure every child receives an education and opportunities for a better future. We are asking you and your community to simply clean out your closets to donate new or gently used shoes. Together we will create global solidarity and care for the planet through a shoe drive to provide shoes to the Maasai and raise funds to build schools.
When you donate a pair of shoes, it's more than just cleaning out your closet – you're helping the planet and changing someone's life.
Please make sure your donated shoes are in good condition (new or gently used) so they will last and be useful
• Gym Shoes
• Casual Dress Shoes
• Boots
• Leather Shoes
• Plastic/gel shoes
• Cleats of any kind
• High heels
• Shoes in poor condition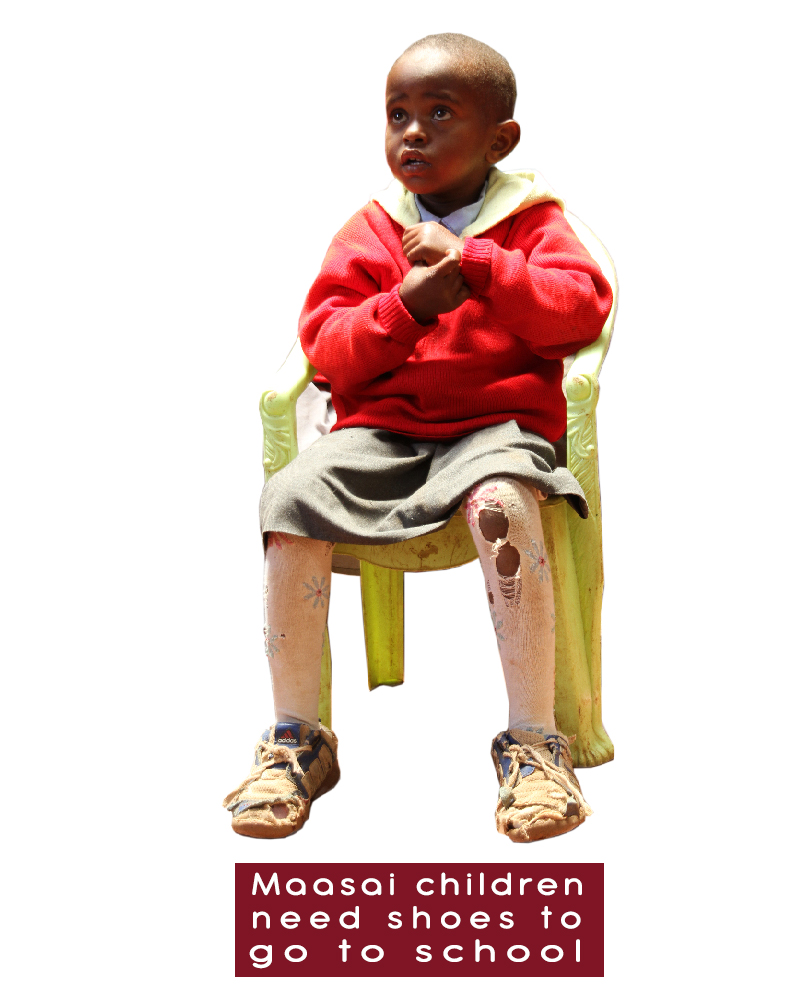 Let's step up to ensure every child has a chance to go to school.
Get your family, friends, and community involved in a fun and engaging experience that will leave a lasting impact and change lives!
Bound shoes together by shoelaces or rubber bands before dropping them at a collection site
Collection Sites:
You can also drop off shoes at any of our partner locations listed below.
Call MCV at #805-Maasai-1 (+1 805-622-7241).
Email ShoeDrive@MyChosenVessels.com to schedule a pick up.
If you are interested in supporting the cause by collecting shoes; MCV will send you a FREE collection box then you can collect shoes at your event, organization, school, or store. To set up your shoe drive simply email: ShoeDrive@MyChosenVessels.com or call #1-805-Maasai-1 (1-805-622-7241) or register online.
Donate: Maasai Education Fund
Watch the "Shoes for Schools" kick-off on World Kindness Day